Beacon Health System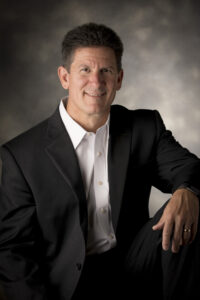 Jeff Costello, Chief Financial Officer
Jeff's career at Beacon spans over 36 years, including serving as Chief Financial Officer of Memorial Health System and now Beacon Health System since 1995. Jeff's leadership includes all financial operations including accounting, financial planning, patient access and revenue cycle. He also provides administrative oversight for construction, properties, information technology and our Beacon Health & Fitness operations.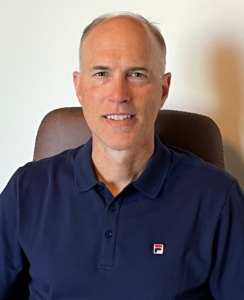 Mark Bralick, Executive Director, Facilities, Construction and Properties
Mark has served Beacon in his current role since 2013. For 15 years before that, he worked on multiple Memorial Hospital projects as senior construction manager at Balfour Beatty, a construction management firm. Mark has direct oversight of soft costs and construction costs in the tower project budget, working closely with multiple clinical user groups and leaders.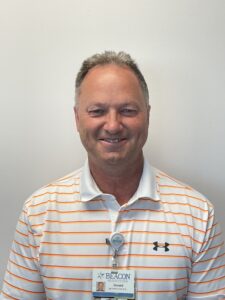 Don Gee, Manager of Projects and Construction
Don joined Beacon in 2018 after having worked on the health system's construction projects from 2002-2017 as Construction Manager for Balfour Beatty. On the tower project, Don works with design teams, the construction manager and contractors. He also is the keeper of all previous campus drawings.
Memorial Hospital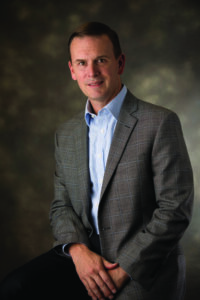 Larry Tracy, FACHE, President
Larry joined Beacon as President of Memorial Hospital in 2016. He is charged with aligning the strategic direction of the hospital with that of Beacon Health System, and executing plans that will ensure the organizations' collective success. His operational responsibilities include fiscal and general operations, patient care operations, professional development, quality and safety.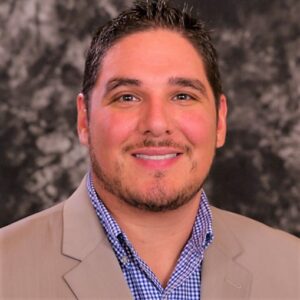 Tomas Howard, BBA, LSSBB, Project Lead
Tomas joined Beacon as a project lead in 2020. He serves as a liaison between hospital leadership and the CannonDesign and Walsh teams. He also partners with front-line user groups and departmental heads to make sure that tower project leaders are addressing employee and patient feedback. With a project of this scale, there are many action items that must happen simultaneously. It's Tomas' job to make sure none of them are overlooked or forgotten.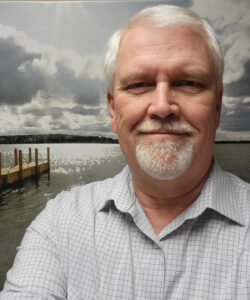 Tom Jordan, CHFM, Director, Facilities/Grounds
Tom leads a dedicated Plant Engineering and Grounds team at Memorial, Epworth Hospital and Beacon Granger Hospital that goes above and beyond to make sure that patients, their families and associates are safe and comfortable. A Certified Healthcare Facility Manager and member of the American Society of Healthcare Engineers and the National Fire Protection Association, Tom has 25 years of experience as a Registered Architect and 18 years of experience in facilities management and project management. Along with Mark Bralick and Don Gee, Tom works to coordinate mechanical, electrical and plumbing design with design consultants and contractors from facility design through building construction completion as well as ensure interim life safety and environment of care needs for the project.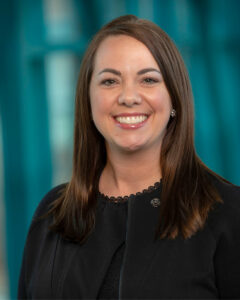 Sarah Paturalski, MBA/MSN, RN, Vice President, Nursing and Clinical Services
Celebrating 20 years as a registered nurse and her fourth anniversary as the Vice President of Nursing and Clinical Services, Sarah's leadership spans the hospital's adult inpatient units, Emergency Department, Intensive Care Unit, Epworth Hospital, Summit Center, MedFlight, Ground Transport, Beacon Children's Hospital and Centralized Nursing Education. She has been involved in the inpatient tower project since its early concept and development stages as well as the tower's clinical/detailed design.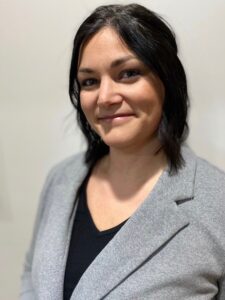 Rachel Savoie, MSL, BSN, Vice President of Operations
Rachel serves as the Vice President of Operations for Memorial Hospital.  She has been a key member of leadership at Memorial Hospital since 2013, starting as a Manager for Pediatric, PICU and Pediatric Hematology/Oncology departments and then as Director in Adult Patient Care Services, Director of Operations for Oncology Services and Executive Director of Clinical Services. Her leadership covers operational inpatient support, surgical services and hospital-based outpatient care facilities. She has been connected to the patient care tower since its design inception and will continue to oversee operations through the duration of the project.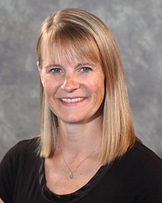 Michelle A. Thompson, MD, Vice President, Medical Affairs (VPMA)
Dr. Thompson has cared for patients at Memorial Hospital for over 20 years as a Hospitalist Physician, recently leading the Hospitalist Group as the Medical Director. She has held several other leadership roles at the hospital including chairing the Peer Review and Ethics Committees as well as serving on other hospital and community committees. As VPMA, she is the principal liaison with the medical staff and the Chief Safety Officer which involves supervising quality assessment, infection control, accreditation and patient safety, and continuous quality improvement functions of the medical staff. Dr. Thompson grew up in South Bend and is a fourth-generation graduate of Indiana University School of Medicine. She completed formal medical training at the Family Medicine Residency Program at Memorial Hospital.
CannonDesign
CannonDesign is a global Living-Centered Design firm that creates transformational places, plans and strategies. We leverage the heart, passion and intelligence of our more than 1,100 creative thinkers to develop solutions that help organizations, people and communities continuously flourish. Working across health, commercial, education, science & technology and other core sectors, our team and solutions are consistently recognized as some of the most innovative and impactful in the world.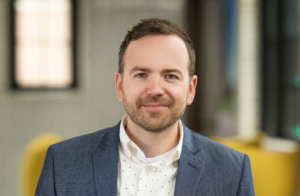 John McAllister, ASSOC. AIA, Designer
John is the Design Leader for the St. Louis office. With over 15 years of experience, his passion for advocacy for design excellence has been strengthening cities and communities across the U.S. John will be leading the team throughout the Memorial Hospital Patient Tower Project to align the Beacon Health System goals with the design direction. As project designer, he will guide the project from conceptual ideas through the development of more technical aspects of the building. His role in the project is not just concept design, but also a designer who will manage the design project for the client and balance the budget with the design goals set by the design team and Beacon Health.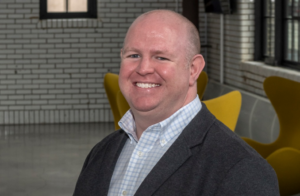 Alex Oliver, PE, Mechanical Engineer
Alex has 12 years of experience in HVAC and mechanical utility system design in a variety of industries, including science and technology, healthcare and higher education. His expertise includes schematic and layout design of HVAC and mechanical utility systems. He also has experience in the preparation of project specifications for HVAC systems and equipment, vendor management and construction administration from bid proposals through equipment installation and commissioning. Alex brings engineering perspective to projects, clients and team members in design and construction.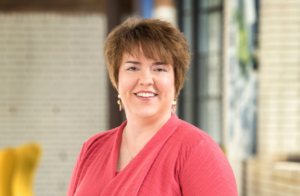 Natalie Petzoldt, AIA, EDAC, LEED AP, Project Principal
As Health Practice Leader in the St. Louis office, Natalie has led innovative planning programs for the firm's most significant healthcare facilities. Appreciated by clients for her understanding of the healthcare industry, Natalie considers industry disruption and market factors in care settings across many specialties and service lines in every solution.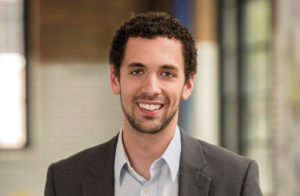 Brian Silva, NCARB, AIA, Associate Vice President
Brian is an architect who has dedicated most of his career to healthcare design. His involvement in all phases of design problem solving spans from pre-design and programming to construction documents that provide him with insight to analyze the situation from multiple viewpoints. He has a true passion and finds great enjoyment in working with clients, clinical users and consultants.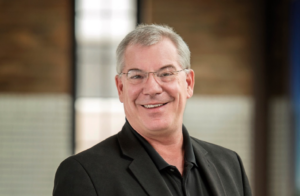 Joe Scott, CPD, FASPE, LEED AP, Engineering Leader
Joe is a senior plumbing designer and engineering manager in CannonDesign's St. Louis office. He works across building typologies and brings vast experience to his projects. Working with clients and contractors is one of Joe's strengths, as well as understanding and helping multiple disciplines work through complex problems and issues.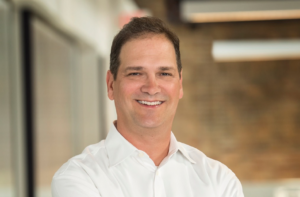 James Walsh, AIA, Project Manager
With over 30 years of experience as a project designer, architect and manager, Jim has been involved in a multitude of high-profile institutional and healthcare programs, with a specialty in clinical and laboratory spaces. His extensive background in design development and in-depth knowledge of construction, combined with years of experience working with diverse groups of experts, consultants and clients, has afforded him the perspective needed to address complex project issues.
Walsh Construction
Founded in 1898, The Walsh Group is a fourth-generation family-owned company providing design, build, finance, operation and activation services. We are the 15th largest contractor in the United States, as well as 4th largest Healthcare General Contractor, operating out of 21 strategically-located regional offices across North America. Our three companies, Walsh Construction, Archer Western and Walsh Canada are united by a shared dedication to deliver exceptional customer service, while upholding the highest standards of ethics, quality and safety.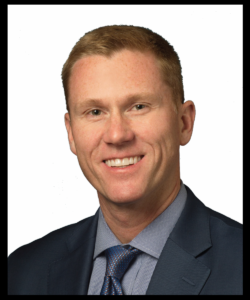 Thomas J. Caplis, Vice President and Healthcare Business Group Leader
As Vice President and Business Group Leader for The Walsh Group's Healthcare Division, Tom oversees healthcare projects throughout North America. He began his career at Walsh 21 years ago working on healthcare projects ranging in delivery method, size and location. In 2015, Tom became the leader for the National Healthcare Group for The Walsh Group.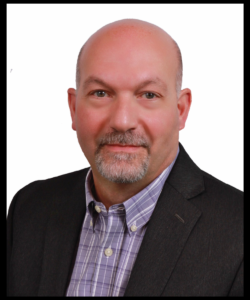 Tony Galullo, National Operations Manager
Tony's extensive experience covers numerous project types, including a very broad spectrum of healthcare projects. Tony's experience in managing large campus projects give him knowledge, practical wisdom and perspective to not only know how to solve technical challenges, but to anticipate those issues before they arise. His background of delivering high-quality projects, while focused on keeping the workforce safe, is complemented by his innate understanding of complex building systems.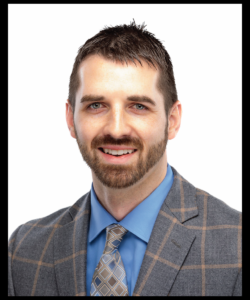 Eric Radloff, Midwest Program Manager
As Midwest Program Manager for The Walsh Group's Healthcare Division, Eric is responsible for all healthcare projects across the region. His responsibilities include establishing management systems, supervising projects and management staff, preconstruction and estimating, design management, value engineering, scheduling and the preparation of quality control programs.
Mary Ann Lukowicz, Project Executive
As Project Executive, Mary Ann provides direct supervision of project management staff. She is responsible for project administration, including project start-up, staffing, and contract negotiation with subcontractors. She oversees maintenance of quality control systems, schedule requirements, cost accountability and the establishment of management systems. It is her duty to ensure close coordination among all project team members, ensuring owners a successful project delivery.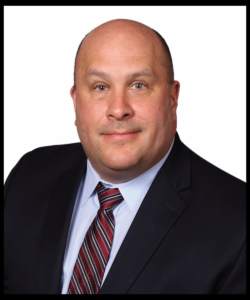 Jason Cipowski, Senior Project Manager
As Senior Project Manager, Jason is responsible for project administration, including project start-up, staffing, and contract negotiation with subcontractors. He oversees maintenance of quality control systems, schedule requirements, cost accountability, and the establishment of management systems. It is his duty to ensure close coordination among all project team members, ensuring owners a successful project delivery.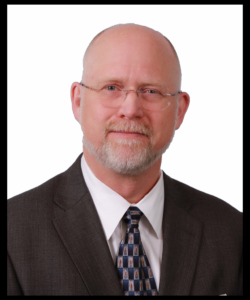 Kevin Morrissey, Senior Project Manager
As a Senior Project Manager, Kevin is responsible for the coordination and management of subcontractor solicitation, negotiation, award and contract administration; cost control for self-performed work and subcontractors; coordination of MEP/FP design and submittal; design and maintenance of Primavera CPM schedule; material/equipment procurements; monthly job status summaries and estimating.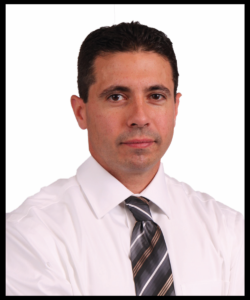 Joe Livsey, Superintendent
As a Superintendent, Joe is responsible for daily operations on the construction site. His duties include coordination of manpower, equipment and material deliveries. Additionally, Joe oversees maintenance of quality control systems, safety guidelines and schedule requirements.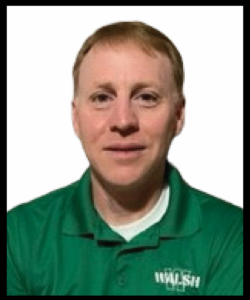 Joel Limerick, Superintendent
As a Superintendent, Joel is responsible for daily operations on the construction site. His duties include coordination of manpower, equipment and material deliveries. Additionally, Joel oversees maintenance of quality control systems, safety guidelines and schedule requirements.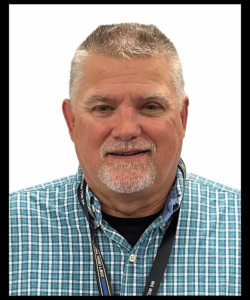 Jeffrey Cerney, Project Manager
As Project Manager, Jeffrey's role manages the owner relationship with the project management department, facilities and user groups within existing hospitals. Additionally, Jeffrey oversees the project team, focusing on scheduling, documentation and quality control systems.